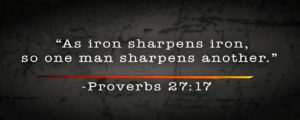 Meeting Time: Wednesday nights from 6:30-8:30 p.m.
Luke 2:52 "And Jesus increased in wisdom and stature, and in favor with God and men."
Our men's bible study group is designed as a time for men to gather in fellowship to "grow in wisdom and in favor with God and men" through following the example of Christ. The weekly bible studies will equip men to live out their faith and glorify God throughout their day in their homes, in their workplaces, in their communities, in their churches, and beyond.
Current Study:

TWELVE UNLIKELY HEROES by John MacArthur
Far from the children's tales depicted in picture books and nursery rhymes, the men and women highlighted in the Bible were unnervingly real. They faltered. They struggled. And at times, they fell short. Yet God worked through them in surprising and incredible ways to accomplish His purposes. Scripture does not hide their weaknesses, caricature their strengths, or spin their stories as a display of human nobility. Instead, it describes these heroes of faith with unflinching honesty and delivers an unexpected ending: "God is not ashamed to be called their God" (Hebrews 11:16).
In this study, we are taken back to see these three-dimensional men and women in their own times and cultures. In doing so, it becomes clear how their dramatic stories apply to us today. People who might at first seem foreign quickly become familiar and unforgettable–particularly as they reveal the true Hero behind every witness, the power counterbalancing every weakness, "the Author and Finisher of our faith" (Hebrews 12:1).