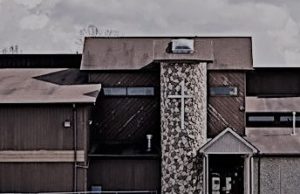 In 1998,
Pastor Roger Andrews and his family moved to Strongsville to start up what was then known as Forest Hills Community Church.
In 1999, t
he first service was held at Kinsner Elementary School.
In 2003, Pastor
Andrews was called to start up a church in Indiana and Kip Kratche became our new pastor. Kip is a graduate of Dallas Theological Seminary.
In 2
004, we
changed our name to Pathway Church and added the tag line "Discovering Life — Following Christ" to better reflect our ministry as we continue to help people discover a life-changing relationship with Jesus Christ and to become fully-devoted followers of Him.
In 2005,
Pathway acquired the Old Strongsville Recreation Center as its new home.
Pathway continues to strive to glorify God by remaining true to our mission and values. We give God thanks and praise for His faithfulness and pray that He will continue to work in us and through us to grow in Christ-likeness, to advance His kingdom, and to exalt His name.