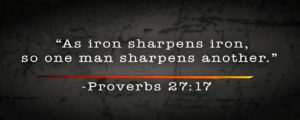 Meeting Time: Wednesday nights from 6:30-8:30 p.m.
Luke 2:52 "And Jesus increased in wisdom and stature, and in favor with God and men."
Our men's bible study group is designed as a time for men to gather in fellowship to "grow in wisdom and in favor with God and men" through following the example of Christ. The weekly bible studies will equip men to live out their faith and glorify God throughout their day in their homes, in their workplaces, in their communities, in their churches, and beyond.
Current Study:

THE LIFE OF A JESUS FOLLOWER by Vance Pitman
Following Jesus is all about relationships! It begins with a daily, intimate relationship with the Father. It spills into a fellowship with other believers. And it overflows into sharing our relationship with Jesus with those who don't know Him at all. When we follow Jesus' model, we will stop working so hard, as we allow His life to flow in and through us.