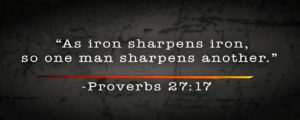 Meeting Time: Wednesday nights from 6:30-8:30 p.m.
Luke 2:52 "And Jesus increased in wisdom and stature, and in favor with God and men."
Our men's bible study group is designed as a time for men to gather in fellowship to "grow in wisdom and in favor with God and men" through following the example of Christ. The weekly bible studies will equip men to live out their faith and glorify God throughout their day in their homes, in their workplaces, in their communities, in their churches, and beyond.
The men's bible study group will resume on Wednesday evening, September 7. Books are available on the information table in the lobby. Please sign up if you plan to attend. If you have any questions, please contact Bill Phillips.
The Attributes of God — Volume 1 — A journey Into the Father's Heart
by A. W. Tozer.
"What is God like?" For A.W. Tozer, there is no question more important. In fact, Tozer's desire to know God and His fullness consumed his entire life and ministry. Originally preached as sermons at Southside Alliance Church in Chicago, the first volume of The Attributes of God examines ten attributes of God. It also includes a study guide for an in-depth look at each attribute: infinite, immense, good, just, merciful, gracious, omnipresent, immanent, holy, and perfect.
A.W. Tozer (1897-1963) began his lifelong pursuit of God after hearing a street preacher in Akron, Ohio, at the age of 17. The self-taught theologian committed his life to the ministry of God's Word as a pastor, teacher, and writer. For his flowing prose, Spirit-filled words, and deep conviction, nay have called him a modern-day prophet. He is the author of the beloved classic The Pursuit of God and dozen s of other works.