RE-Store
Re-Store is a boutique that offers gently worn clothing for men and women, along with scarves, handbags, jewelry, shoes, and other accessories.
Re-Store will be open on Fridays from 10:00 a.m. – 1:00 p.m. starting August 2023. Keep checking back for further updates.
Re-Store is operated as a ministry of Pathway Church and will provide funds for our faith-based adult day program (PALs) targeted to open later this year. Re-Store will provide the participants of the day program with valuable learning and work experience in the retail field–teaching skills like steaming, sorting, sizing, pricing, restocking and interacting with people through customer service, greeting and cashiering. Their goal is to help the participants develop general skills that are necessary for competitive, integrated employment in the community, such as the ability to communicate effectively with supervisors and co-workers, knowledge about generally accepted community workplace conduct and dress, and the ability to follow directions and attend to tasks.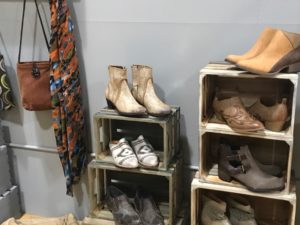 COME SHOP WITH US! GOD'S GRACE IS EXTRAVAGANT BUT OUR PRICES ARE NOT!
For more information, e-mail Kim Phillips at kim@onthepathway.org or Lisa Trojan at lisa@onthepathway.org.